A Lil Pepper Remedy – 2010 Bay Mare $16,000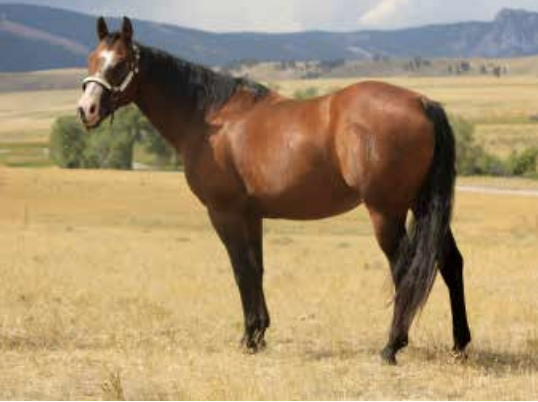 Phenomenal mare – work ethic, ability, conformation with an outstanding set of papers. All levels have ridden her. She is broke!
She is a sweetheart; however she also has some go. She would be a great step-up horse, but probably not for a kid's first horse, because she has more go than whoa. However, if your kid likes speeds and wants something super broke that you can do pretty much anything with, Pepper is your girl.
Pepper has been our go-to and second-to-none ranch horse. She is extremely tough and gritty. Pepper will rope and drag anything, cover country and never quit until the job is done. We recently started roping the sled and loose calves/ steers in the arena. She is quick and has a great stop on her. She runs a pretty barrel pattern. Just started the poles this spring, and she does them well. Previous owners did playday/gymkhana events on her as well ranched on. She has a fantastic pedigree and conformation to match. She will be a great asset to a ranch, a family, and a breeding program. Pepper is 14.1 hh.  Sound, easy to worm, vaccinate, load and shoe.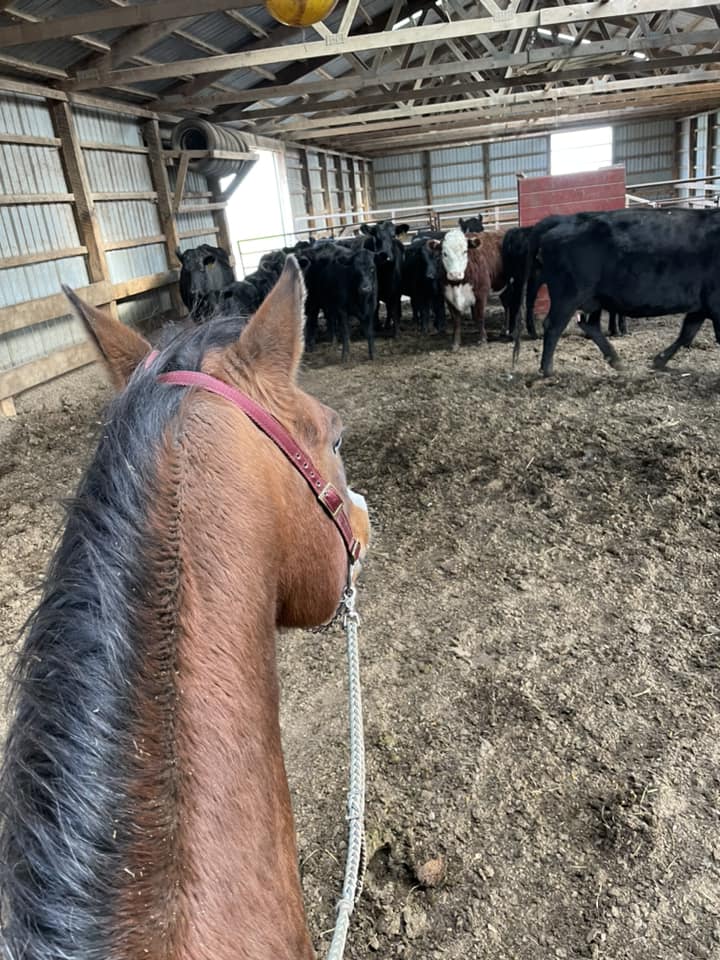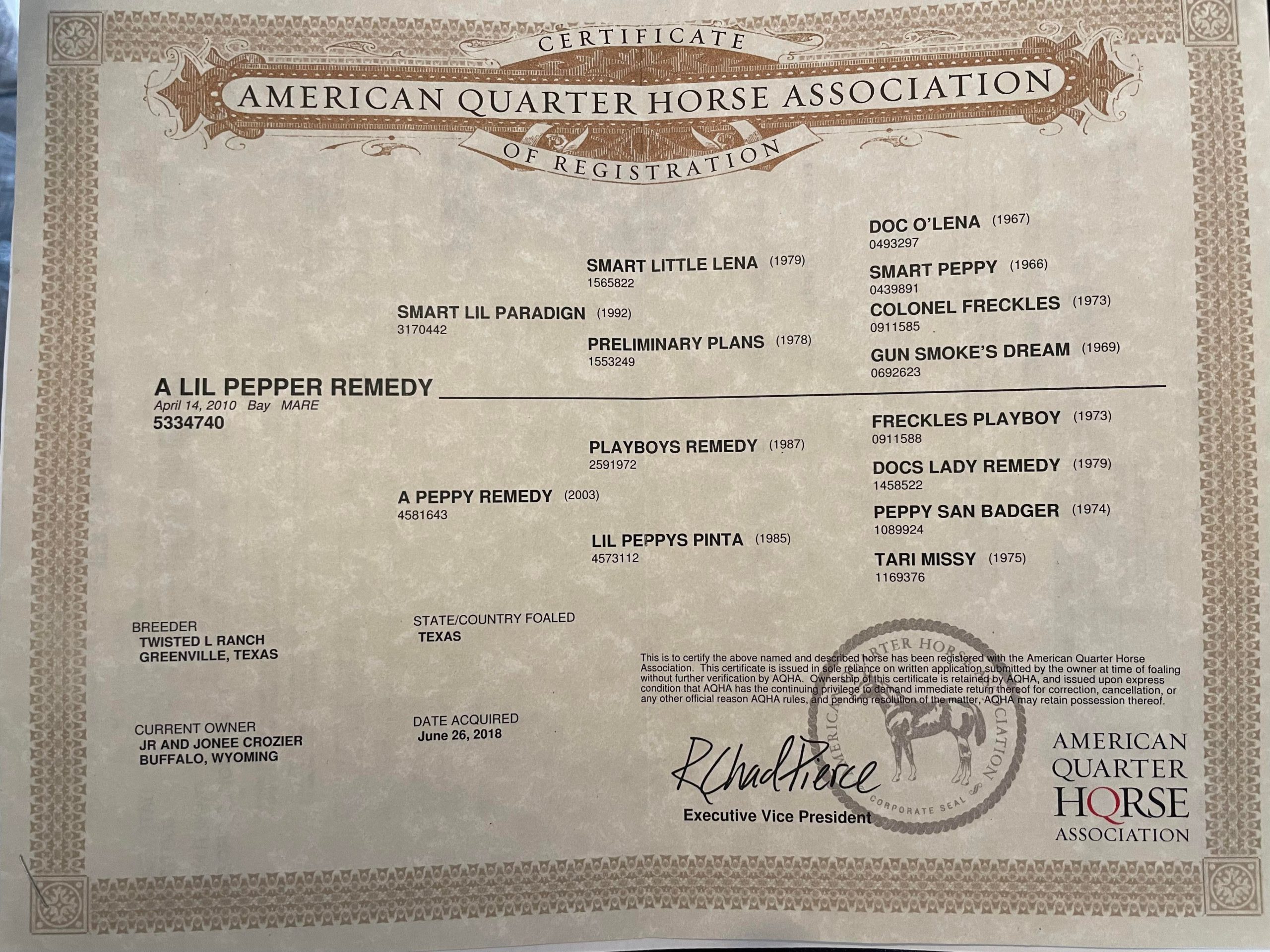 By SMART LIL PARADIGN (1992). $27,466: Texas Cutting 5/6- Year-Old Open Champion and Non-Pro Reserve Champion; Kansas CHA All-Age $10,000 Amateur Champion.
1st dam A Peppy Remedy, by Playboys Remedy. Dam of– SLP Peppys Remedy (g. by Smart Lil Paradign). 34 AQHA points: Open & Amateur Performance ROM.
2nd dam Lil Peppys Pinta, by Peppy San Badger. Dam of– THEY CALL ME FLETCH (Jae Bar Fletch). $12,191: semifinalist NCHA Nationals East $3,000 Novice.
3rd dam Tari Missy, by Doc Tari. $3,766: 5th, NCHA Non-Pro Futurity. Dam of SAN TARI ($109,450), TARIS BADGER ($11,956); granddam of–RU MISSIN DIAMONDS ($149,557), TUFF JULIE ($69,642), COLONELS PEPPY GAL ($50,081), MS DUALIN COLONEL ($43,574), CODED N COLOR ($42,904)
---
Jace and Pepper (Jace rarely rides)
Jace and Josie cooling Pepper out after the barrel race
Pepper added $400 to her LTE over the weekend!
Pepper riding triple!
Julie and Pepper 3/5
Pepper winning the Open 3D on 2/12
Thank you Pepper for some awesome runs!!! I hope she never sells.
Pepper helping move cattle
Julie and Pepper making a nice run winning the 1D; however, to be fair, it was the 2nd open, and this time is normally 2D time.
Hope and Pepper at PEWC Finals. This team brought home $500!
Hope and Pepper did great on their first barrel race and won money both runs!
Thanks Amy Neuman for letting Hope ride Pepper! Thanks Hope for jumping on and running Pepper – You did GREAT!
Julie had a blast riding pepper for the first time and we fell great in the divisions so we got money!!
Julie's 2nd time running Pepper at Oasis:
Josie's 1st time running Pepper at Mondovi:

Haley's first ride on Pepper.
Pepper is looking for a new home and could fit someone wanting to gain confidence and have fun!
Josie's first ride on Thunder and Haley's first ride on Pepper.
Pepper- Barrels 9/24
Pepper – Poles 9/24