Basic Riding & Barrel Racing Training & Selling Horses On Consignment
We are now offering training for outside clients!
Training Fees:
$800 a month - 5 sessions a week
$700 a month - 4 sessions a week
$600 a month - 3 sessions a week
$500 a month - 2 sessions a week
$400 a month - 1 session a week
Price includes hay, and up to 3 lbs of grain. You would be in charge of worming, farrier, and any other horse care cost.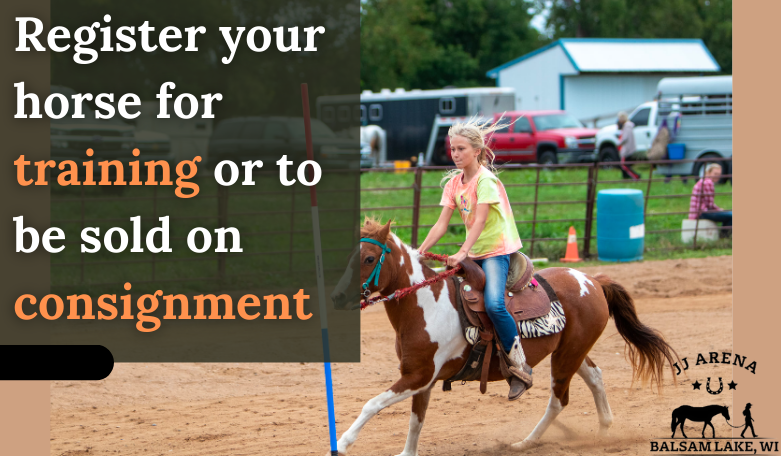 Selling horses on consignment fee is 10% commission and the training fee option you pick from above. Every training session/riding session with your horse we will post a new picture(s) or video of your horse and promote that he/she is for sale.
We will also post ads on jjarena.com and Facebook, and show your horse to potential buyers.
Horse Evaluation:
$35 Horse Evaluation
Setup a Horse Evaluation Appointment Here!
Contact Julie for an appointment today!
Julie@JJWebServices.com
715-255-0449
Training & sales horses will be in a pen with 1-4 other horses and with a shelter.