Jazz – 2016 Grade Bay Mare $8,500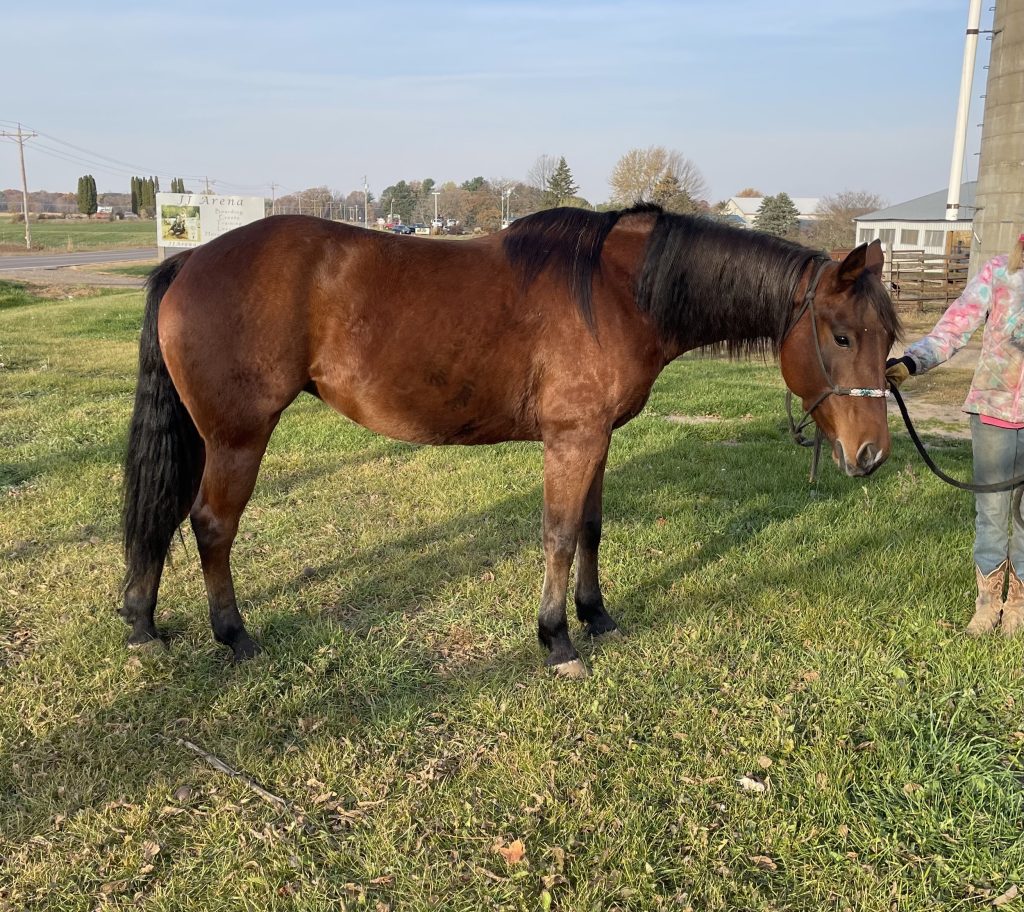 Jazz is a 14.2 hand bay quarter horse mare with cutting lines. She grew up on a ranch out west. She crosses water and deadfall. Jazz is incredibly athletic and has so much potential to be an all-around horse, not to mention she's super easy on the eyes with great conformation and excellent hindquarters. She is lovely to be around, loves attention, and has a sweet disposition. This horse is an excellent project for someone that wants to take her to the next level with all the hard stuff taken care of already. She is easy to load and good for the farrier.
Jazz was in Pilot Point, TX, for winter training with Jessica Beauvais (Tuff Enuf Ranch). Her price is currently $8,500, which covers her training until April 1st.
Jazz is trotting the barrel and pole pattern. She's a sweetheart and really wants to please. Perfect confirmation! She's built to last!!! Smooth moving…she could go any direction….she's quiet and has a great skill set already!
Jazz update! 2/23
—Jazz Update 1/23—
Jazz 8/ 17/22

Jazz 10/22: