Kiss & Cartel – 2017 Black/Brown Futurity Mare $20,000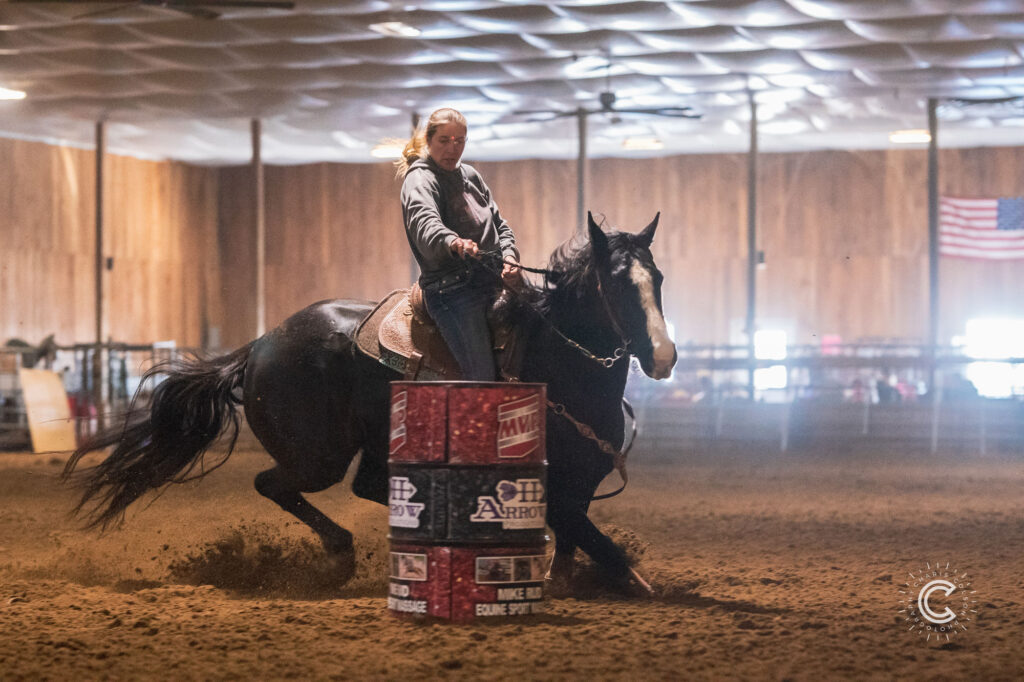 "Kiss & Cartel" is a gorgeous mare that has TONS of athletic ability and speed. She was ranched on all spring and can go all day. She is started very well on the barrels and she is ready for the 2022 barrel futurities.
Stands 15.3 hands
Trailers good
Maintenance: front shoes
I have not done any injections or have her on any supplements. She is an easy keeper and gets 3 lbs of Safe Choice Perform for grain.
Her first time being entered she was too fast for the 3D with room to improve on the 1st and 3rd.
Below are the results. 😉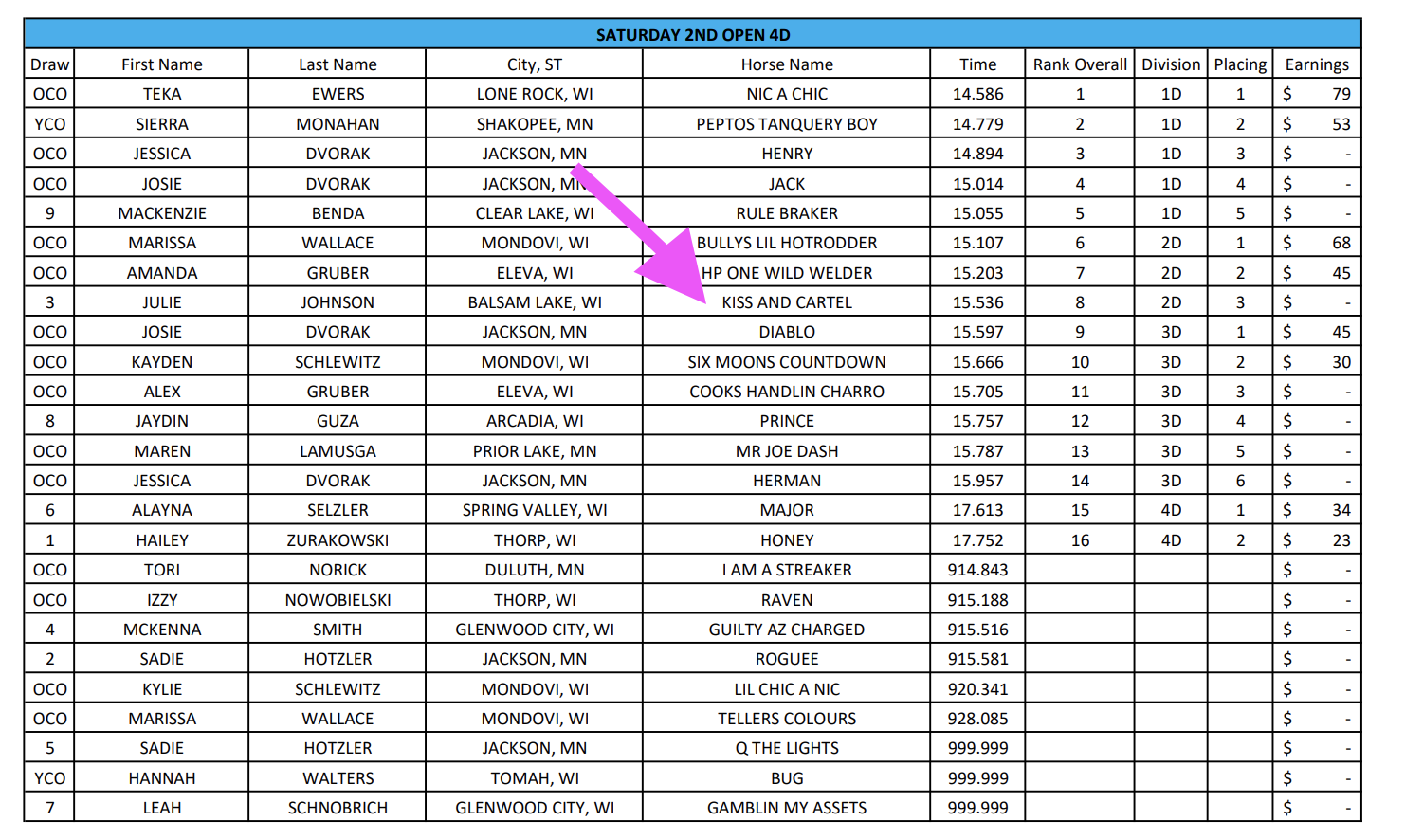 Here are the results from the first Open 4D.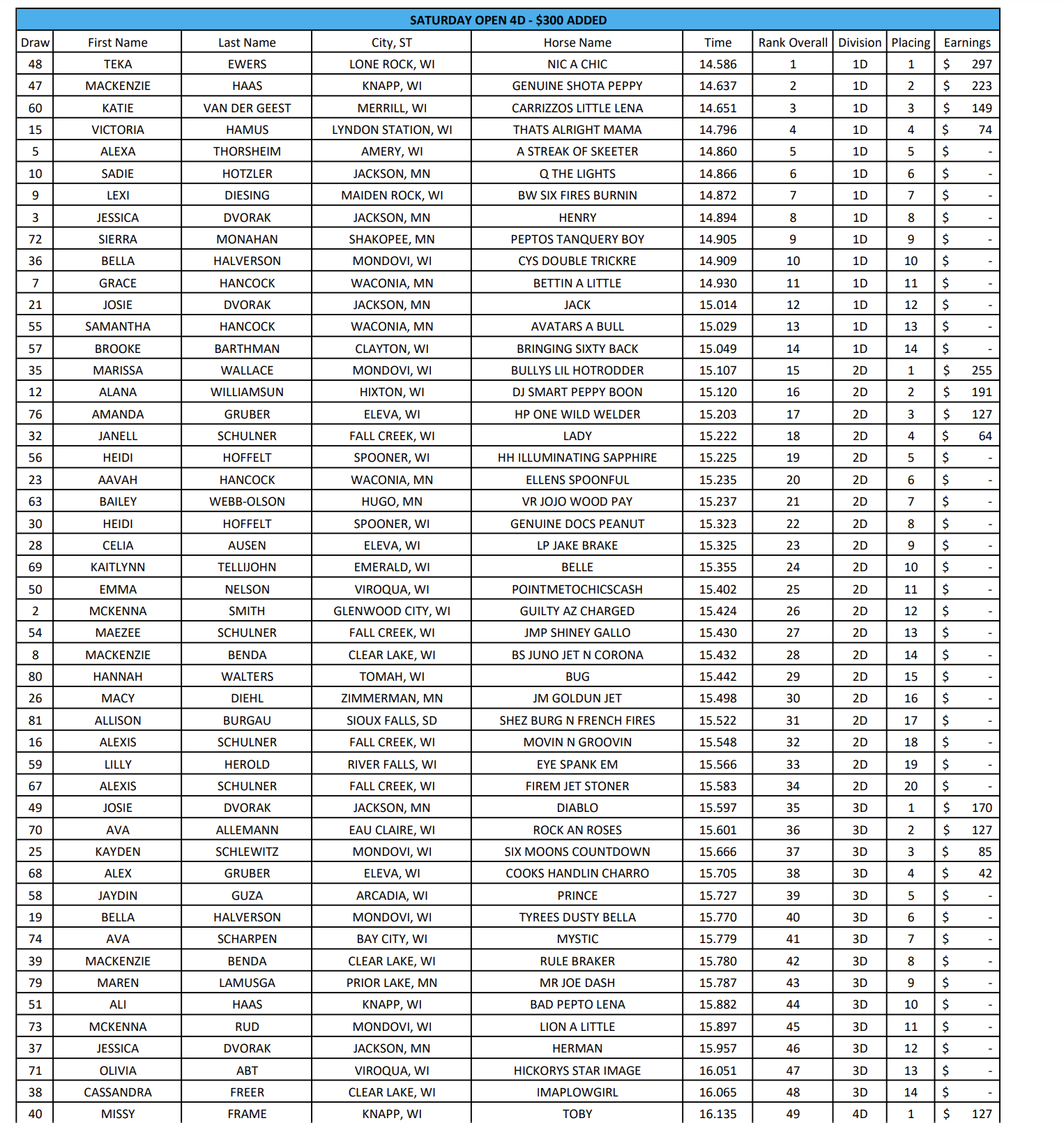 By FISHIN KISSES SI 102 (1998). 5 race wins, $46,015, 2nd
Hipodromo De Las Americas Stakes, 3rd Manor Downs
Derby [G2]; finalist Texas Derby Challenge [G3]. Sire of 63
Race ROM, 3 stakes winners, $1,467,949, including FISHIN
CR SI 105 (5 race wins, $198,294, NTR), MIRACLE FISH SI
104 (8 race wins, $133,921).
1st dam
Jens Isabell, by Jens Corona. This is her first foal.
2nd dam
Speed Bug Sky, by Dos Banditos. Dam of no performers.
3rd dam
Little Speed Bug SI 94, by Speed Lines. 5 wins to 3, $8,526, finalist
South Dakota Bred Futurity [R], Dakota Territories Futurity.
Dam of–
Little Free Speed SI 82 (Free Company). 2 wins to 3, $3,946, finalist
North Dakota Bred Futurity [R]. Dam of–
Little Speed Wagon SI 92. 2 wins to 3, $10,555, 3rd North
Dakota QHRA Futurity [R].
Rockin Speed Bug (Rock N Bud). Winner to 3. Dam of–
Leroys Speed Bug. $3,712, 2020 Pro Elite World Challenge Barrel Final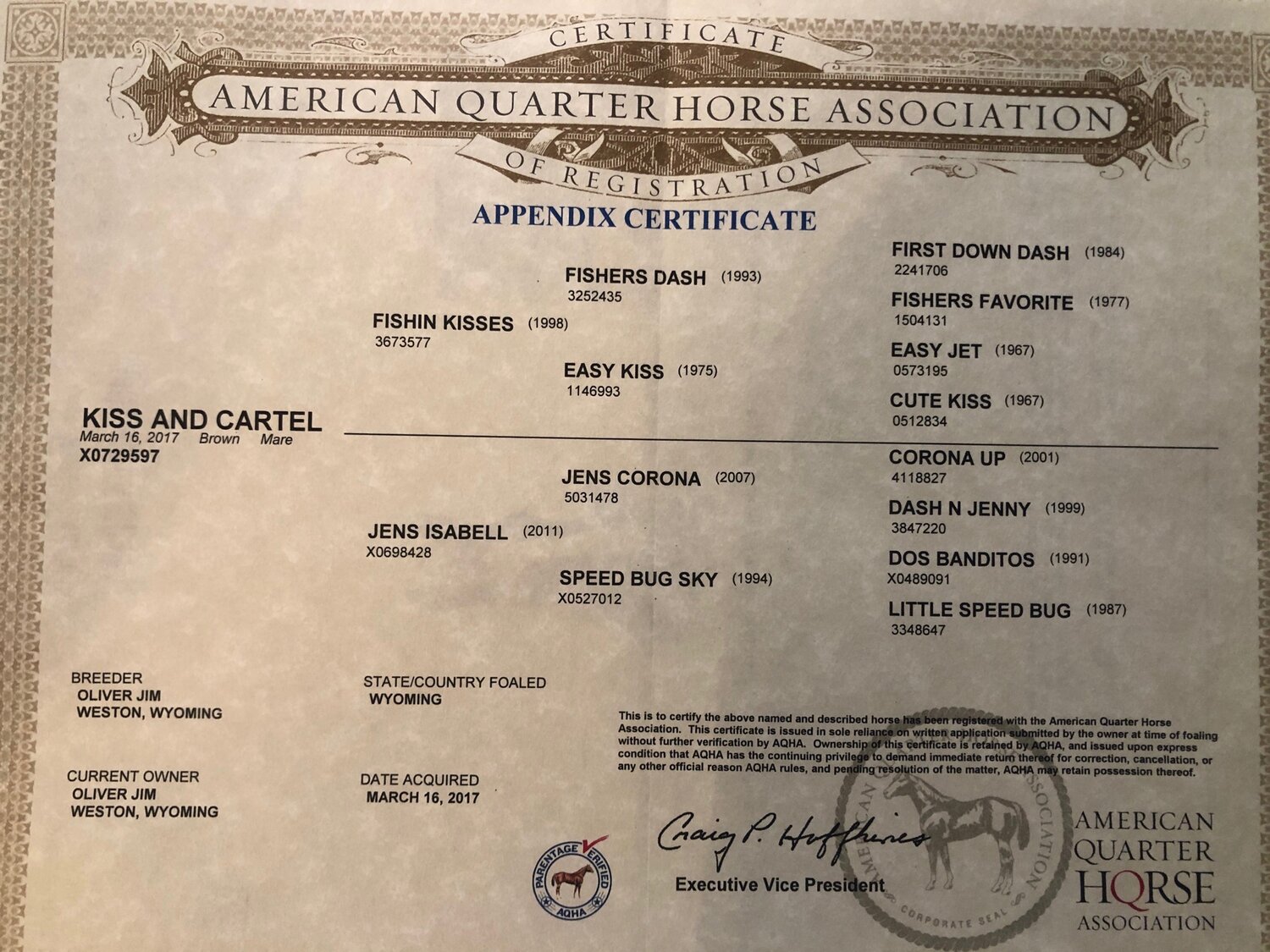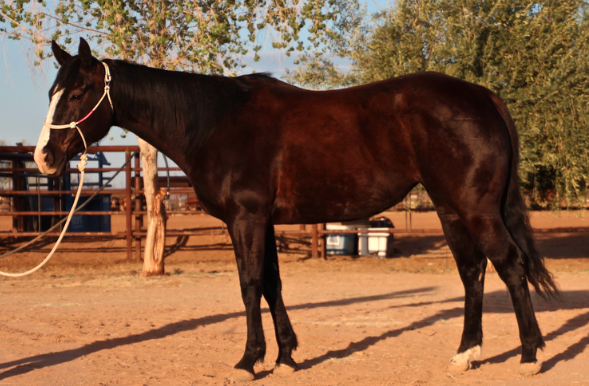 February 26th:


February 8th, 2022 Poles:

December 21st, 2021:
December 11th, 2021:

December 11th, 2021: