SOLD – Penny ~ Ima Mighty Ten ~ 2014 Sorrel Mare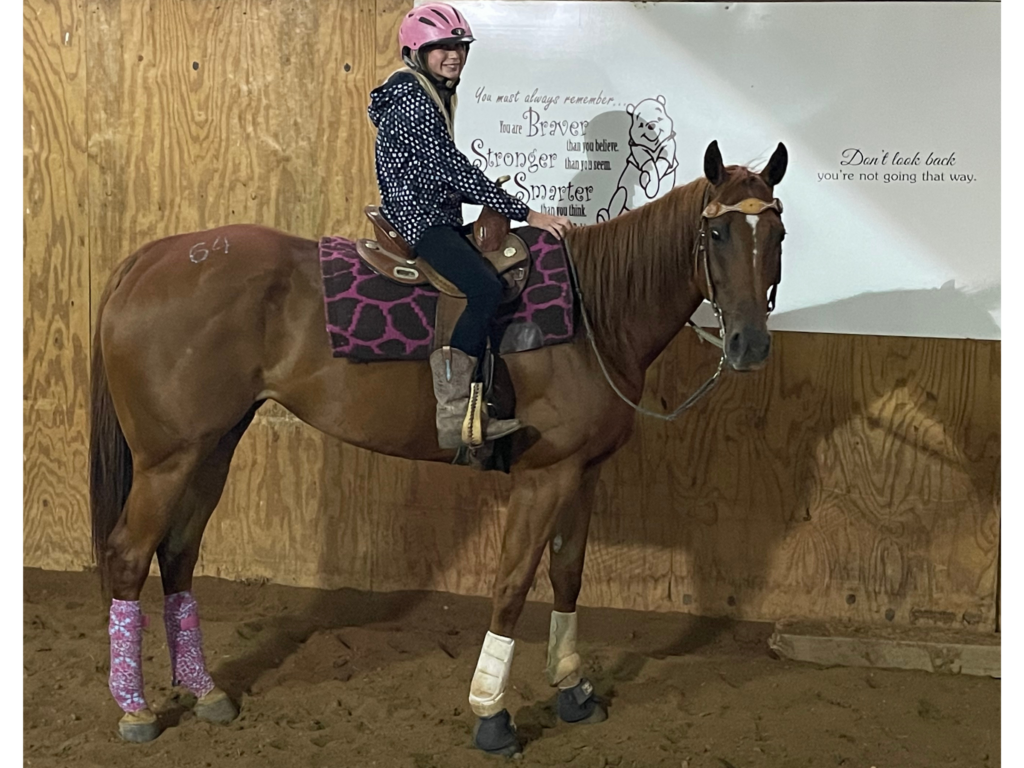 "Penny" is a big pretty mare standing 16 hh with brains and ability. Penny is a barrel racing mare that knows what she is doing and hunts the barrels and can run. She is not for beginners as she has a lot of speed and wants to run. She has been used to move cattle and has been trail ridden in the hills.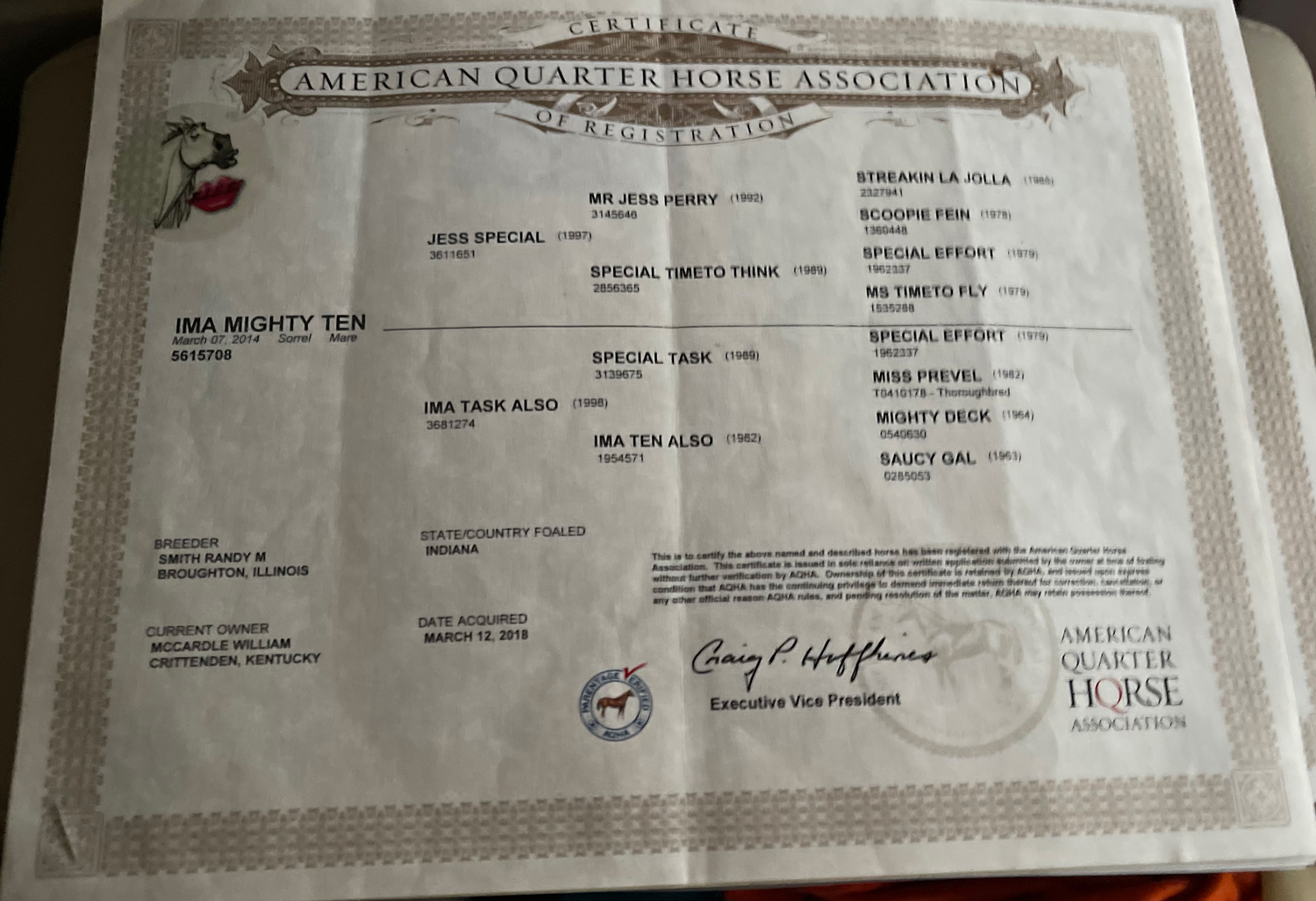 By JESS SPECIAL SI 109 (1997). Stakes winner, $54,161, LQHBA
Juvenile-Colts & Geld Division [R]-ntr, 350 yards in 0:17.510,etc. Sire of 144 ROM, 4 stakes winners, 127 winners of 291
races and earning $4,645,614.
1st dam -IMA TASK ALSO, by Special Task. Placed at 2. Dam of 31 foals, 22 to race, 13 winners, 17 ROM–
ALGONQUIN SI 101 (f. by Invisible Injun). 8 wins, 2 to 4, $114,656,
Oklahoma Hi-Point Three-Year-Old Filly (2005), 1st Oklahoma
Derby-G3, 2nd Oklahoma Quarter Horse Futurity-G2,
Black Gold Derby [R]-G3, Kool Kue Baby H., 3rd Speedhorse
Gold and Silver Cup Futurity [R]-G2, Finalist in Texas Juvenile
Challenge-G2, Dam of 15 foals, 13 to race, 9 winners, 9 ROM
Thru the Fire SI 96 (g. by Walk Thru Fire). 6 wins, 2 to 5,
$291,321, 2nd Fair Meadows M., Finalist in Los Alamitos Two
Million Futurity-G1, Golden State Million Futurity-G1, etc.
Im Carvin Waves SI 103 (g. by Wave Carver). Winner at 2 and 3,
$78,843, 2nd Evangeline Downs Futurity, Evangeline Downs
Derby, Hill Country Classic S., Finalist in Sam Houston Championship
Challenge-G2.
2nd dam – IMA TEN ALSO SI 98, by Mighty Deck. 4 wins to 3, $33,252, Miller
Lite 350 Mare Stakes, finalist Sunland Park Fall Futurity [G2]. Dame of 21 foals, 16 to race. 11 winners 14 ROM