PFF Paintin On A Fury – 2020 APHA Sorrel Gelding $20,000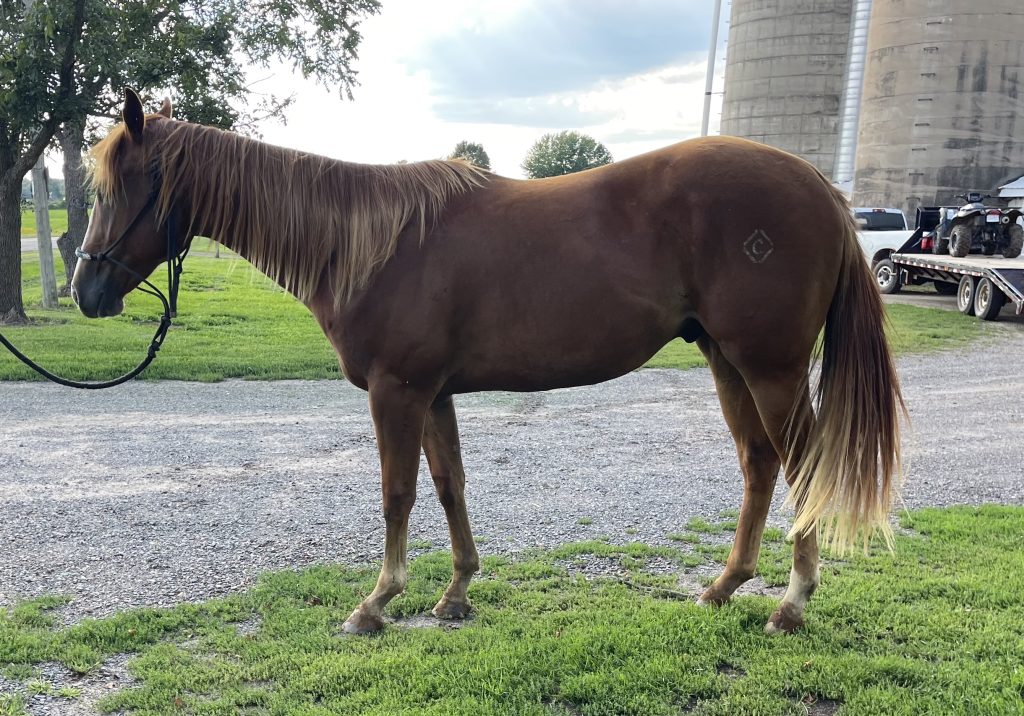 PFF PAINTIN ON A FURY – Cosmo is out of a 1D Futurity Winning Fury of The Wind Daughter. He started right under the saddle. He is super easy to be around. You could do anything you wanted to do to him in the future. Rides excellent in and out of the arena. Easy to haul and stands great for the farrier. Paid in full to FF & BRIF. Eligible for PBRIF and The Diamond Classic.
By PERKS FIREWATER FLIT (2004). 1D & Open Rodeo money earner in Barrels & Team Roping. BFA World Barrel Racing Future Fortune Freshman Sire Reserve Champion. Sire of PFF PERKS GOLDSEEKER (Equi-Stat $4,626: 1st Go For Broke March Fut. 2D, Hawki Fut. 1D, 4D, etc.), PPF MONEY ON PERKS ($4,107: 5th, 2021WRP Cowgirl Gathering Bar-rels Open 5D),TENNESSEE FUAL ($3,208: 3rd, 2021 Mile Hi Barrel Smoke Creek Classic Open 2D), PFF PERKS BUGS ALIVE ($3,158: World Barrel League Finals Sutherland Arena Open 3D Co-Champion), FLPERKS PRESCRIPTION ($2,629: 5th, 2021 Christmas In Dixie Barrels Open 3D), PFF STREAKIN PERKS (Equi-Stat $1,600: 1st Future Fortunes/Fiddle 4D, 2nd Future Fortunes/BFA Fut.).
1st dam
RR Nicks Sure Windy, by Furyofthewind. Equi-Stat Barrel money-earner: 3rd, Barrel Bash Rapid City SD June Open 2D. Dam of four foals, including–
UUU Termite (g. by Firewater Finale). Equi-Stat $1,961: finalist 2021 NBHA World Barrels Open 4D; 5th, 2021 NBHA World Barrel Finals Open 4D; 2021 NBHA World Barrels Paint Horse JP Open 3D Reserve Champion.
2nd dam
Nicks Ultra Flight, by Dr Nick Bar. Dam of R Nicks Sure Windy (Furyofthewind).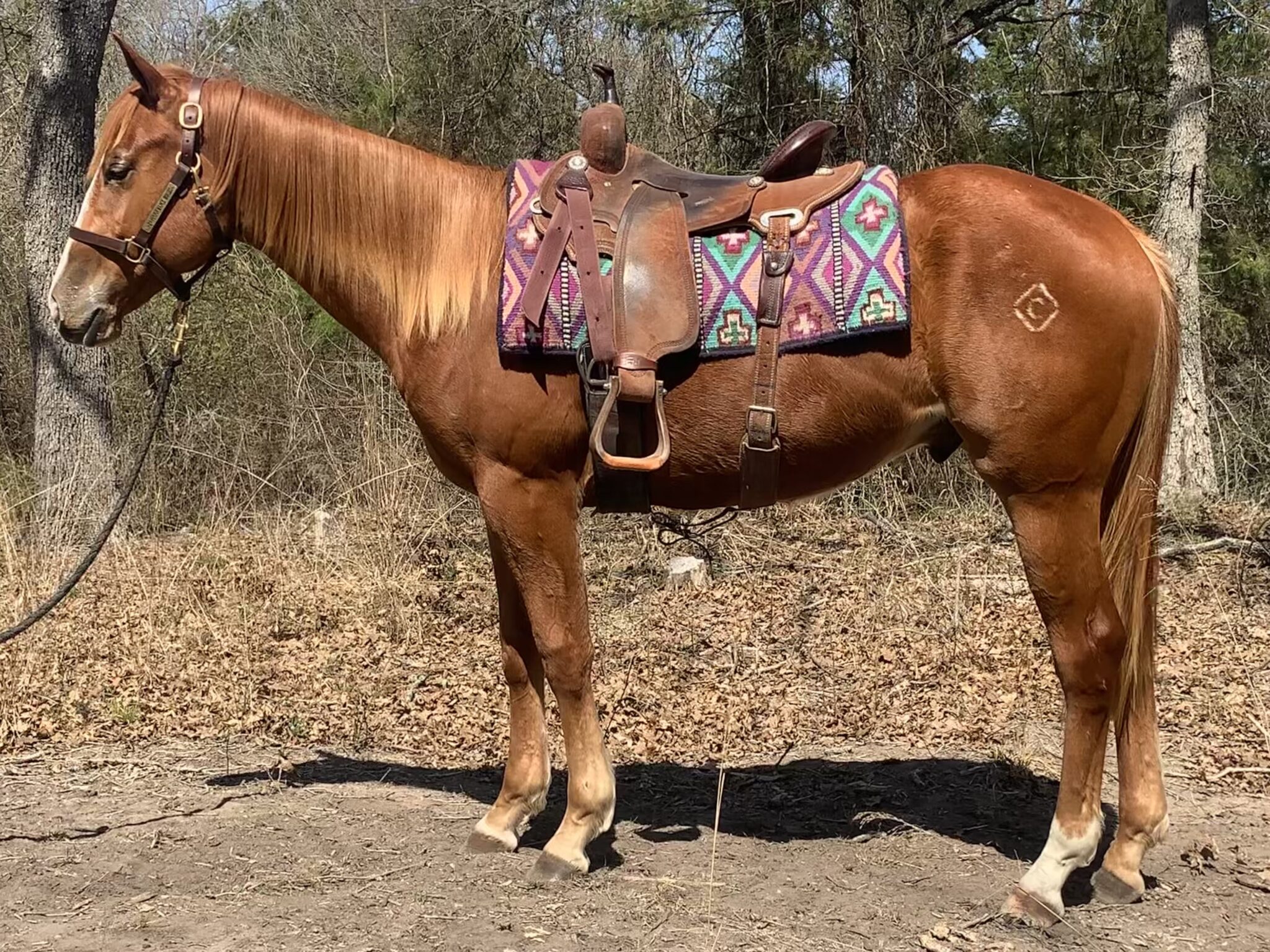 May 16th, 2023
May 9th, 2023
May 4th, 2023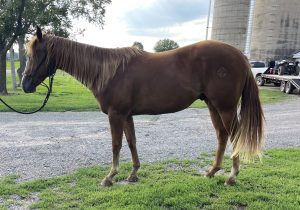 Barrels 11/13
Summer 2022: Cosmo on a bad day.
Cosmo getting use to the rope:
Cosmo playing with the ball:
One of Cosmo's first lope thru the barrels at just 2 year old (will be 3 in March).
Videos of Cosmo at his first barrel race – just checking things out as a 2-year-old:
Julie and Cosmo riding in the outdoor:

Cosmo / Lil Bro and Josie's first ride together: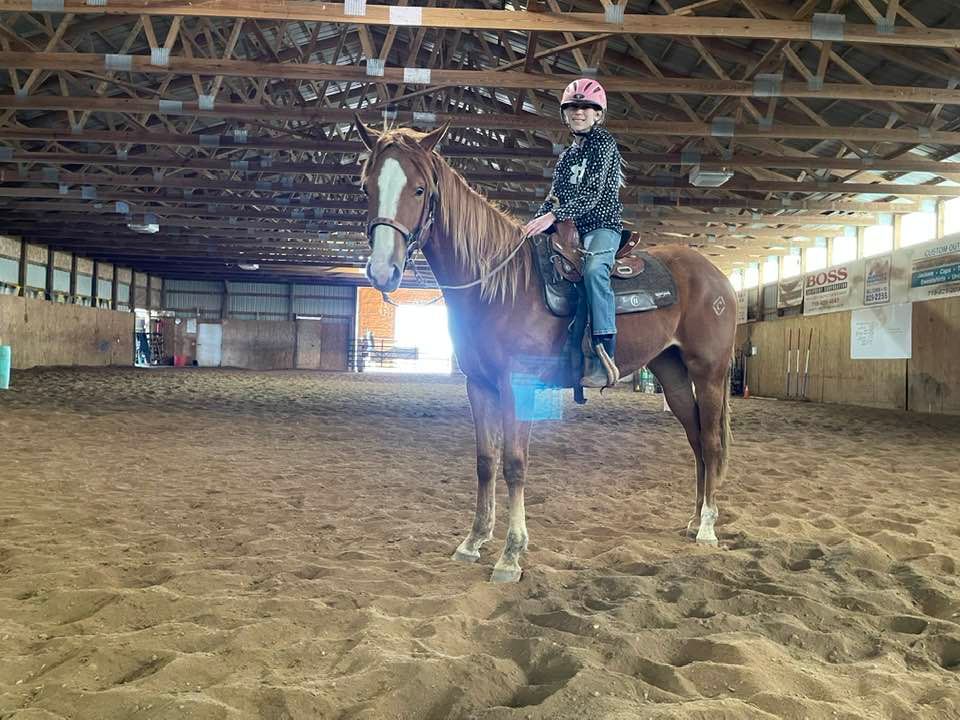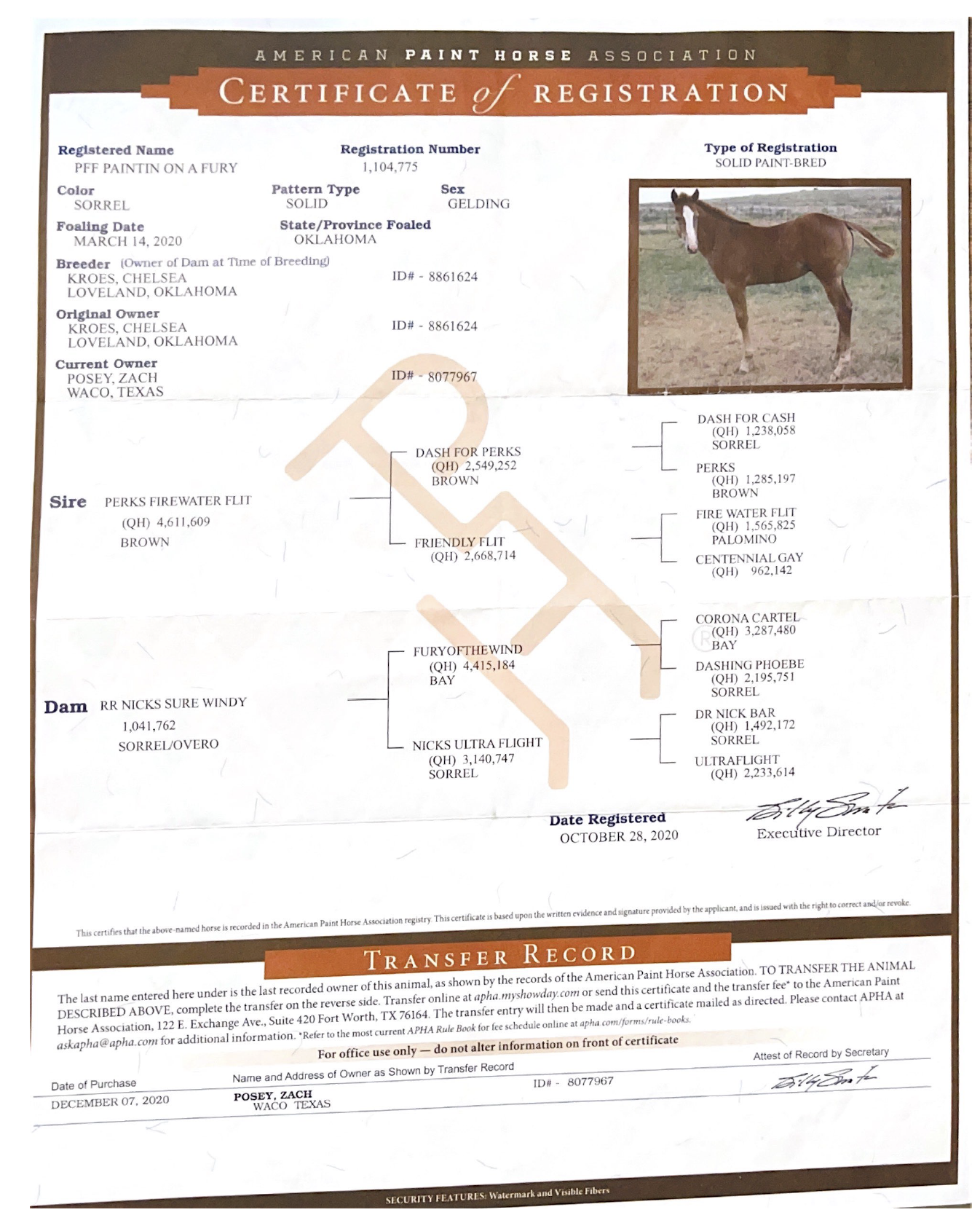 Video of his Sire – Perks Firewater Flit:
Video of his Dam RR Nicks Sure Windy:
Lil Bro Spring 2022: