Nala – 2 year old mare – Grade Paint $1,500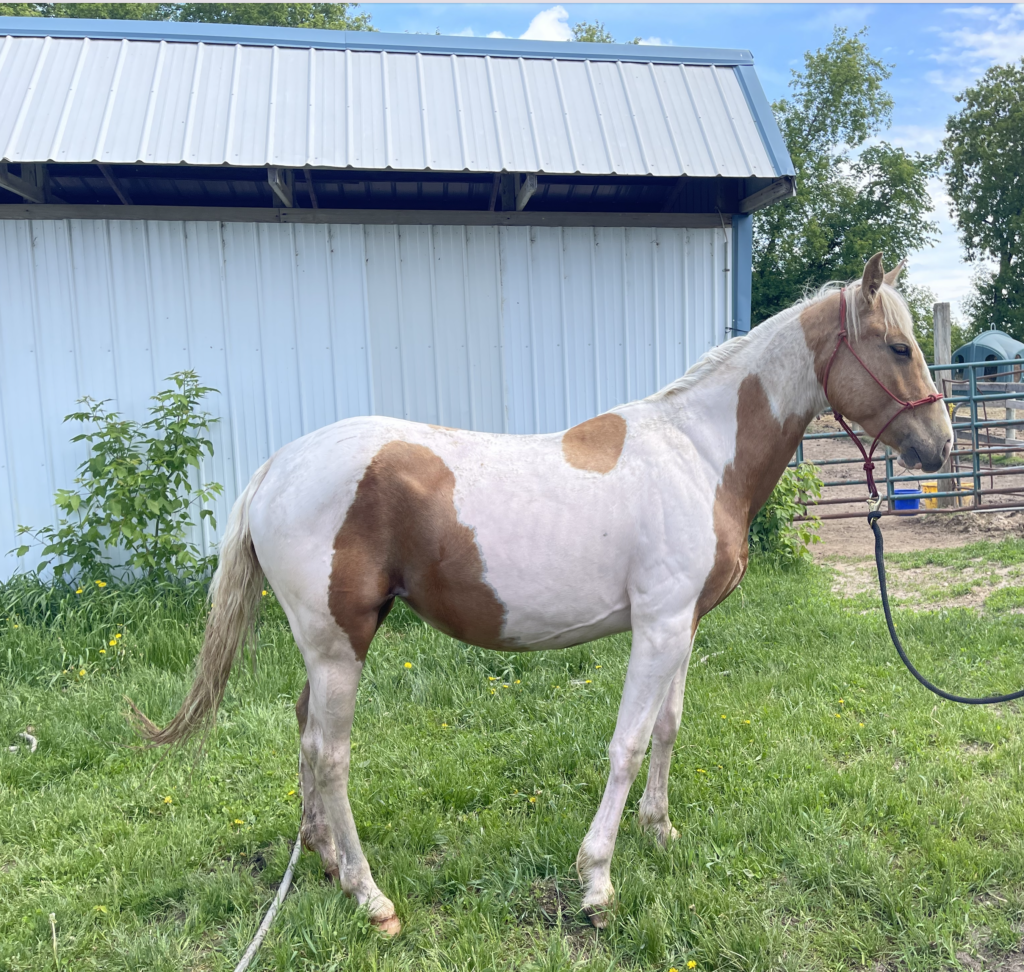 Nala got out of our 1 wire electric fence right when we got her and was hard to catch. About a month later, she is staying in a two wire electric fence.
She currently leads, goes over obstacles, lounges, loads in a trailer. We started doing the Clinton Anderson method with her, and she is learning a lot.
Selling to someone with horse experience. She is shy and does jump from things. In the below videos you can see the best and worst of Nala, so you know exactly what you are getting involved in.
$1,500 before 6/19/22 and her price will go up $250 a week every Sunday as we will continue her training.
She only has her 2022 coggins and no shots for 2022.
Date of birth: 7/21/19
1st night trying to get Nala in the trailer since we had to force her in to get her to JJ Arena the end of April: