DashLilSecrets – 2016 Sorrel Gelding $15,000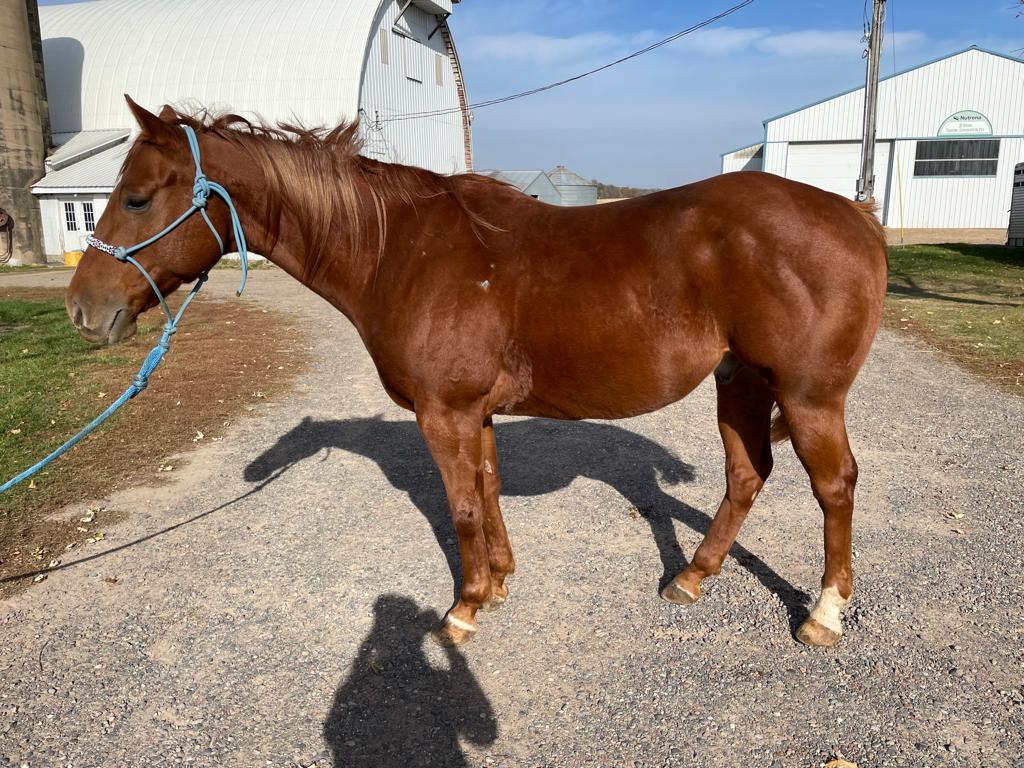 Skipper is a 16-hand, 7-year-old off-the-track AQHA gelding. He is a fast learner, great on the ground, stands tied, trailers well, and is not herd-bound (he is truly like an old man on the ground). Skipper is NOT spooky at all and would be great on trails!
Skipper's first competition run with Julie, and we were in the 2D!
This horse is Sired by No Secrets Here a Sire of 4-time stakes winner HABITS SECRET SI-109, $339,026; and top earners: AHA MOMENT SI-110, $318,882; SECRETS FLY SI-91, $206,417; AND STRYKR FORCE SI-94, $170,109, he has$19,500+ Average Earnings Per Starter. He is a Earner of $1,637,095, 1st All American Futurity(G1), Z Wayne Griffin Director's Stks-2nd Div., 2nd Los Alamitos Super Derby(G1), Los Alamitos Winter Championship(G1), Go Man Go H.(G1), Z Wayne Griffin Director's Stks-1st Div., 3rd Los Alamitos Two Million Futurity(G1), Ed Burke Million Futurity(G1) AND STILL holds the 440 yard stakes record for the fastest All American Futurity(G1) in history – :20.886!!!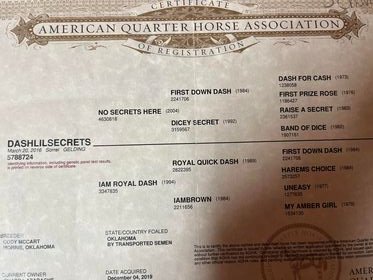 We sold Skipper in October 2022 and just got him back as his owner is getting married and just does not have the time to put towards him.
Here is Julie's first ride back on Skipper – April 30th, 2023:
October 11th, 2022: X-race horse Skipper and Julie did our first exhibitions,
and we are excited for his future!
October 8th, 2022: Julie took Skipper for a spin around the barrels.
October 7th, 2022 Sierra took Skipper around the barrels for her 2nd time.