Nevada – 2008 Grade Buckskin Gelding $7,500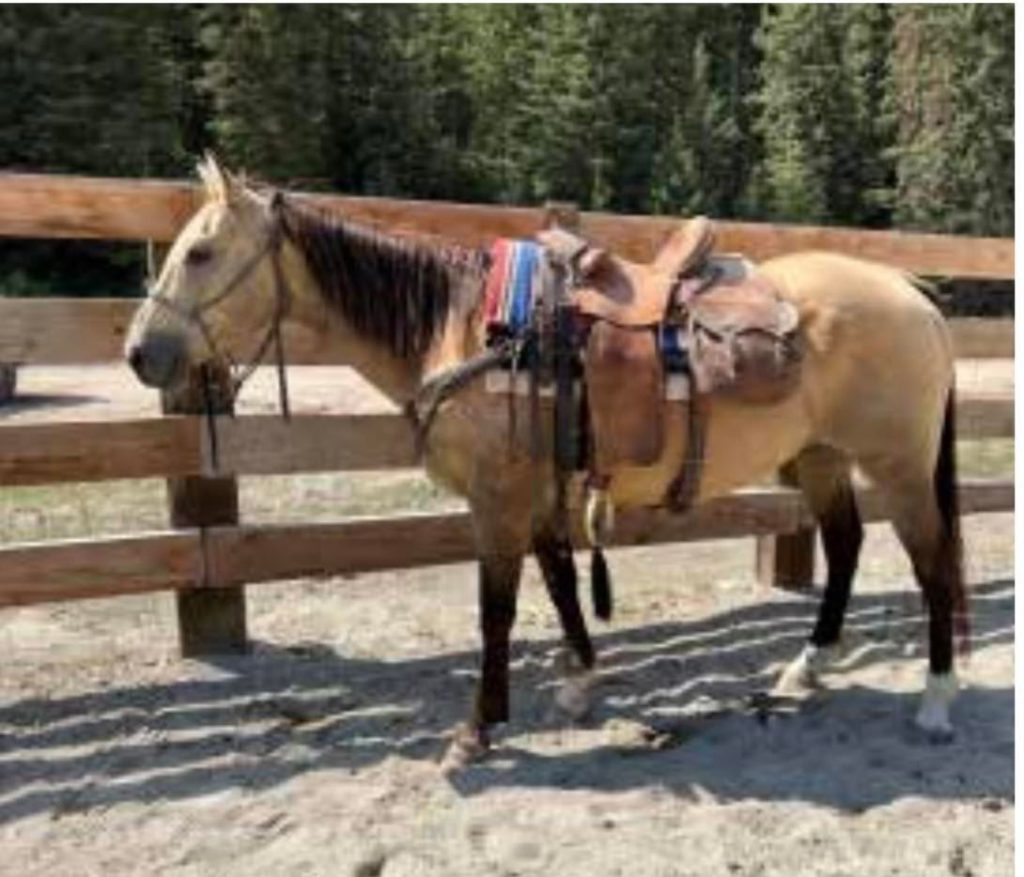 Nevada is a flashy buckskin that stands about 15 hh. He's been used for the past year as a guide horse for a guest ranch. This horse has a lot of energy and likes to move out, so not recommended for a beginner, but would do great for a rider with some experience and confidence. Extremely sure footed, goes through deadfall, and has crossed water. Rides out alone, will ride in a group but wants to be in front. Not spooky, no buck. He's been used around cattle and ridden in the arenas, but nothing fancy. Nevada is UTD on shots and worming. He ties, loads, and is shod.
We got Nevada at the Billings sale in September, so I have not owned him for very long, but he is a very easy horse to get along with. He is easy to catch and fun to ride. I purchased him to resell him. He is currently with 6 other horses and is in the middle of the pack. He comes into a stall to eat grain and does not love the stall and walks around, but he should get used to  being pampered. His only con is that he likes to be moving.
Nevada and Josie riding bareback and carrying a flag
Nevada and Josie 2/20
Julie and Nevada Roping and Dragging a Barrel
Nevada and Sierra's first time Pole bending 11/13
Nevada and Sierra's first time doing Barrels 11/13
Nevada and Sierra's first time doing Key race 11/13
Nevada and Sierra Speed Dash 11/13