TR Trump That – 2019 APHA Sorrel Gelding $20,000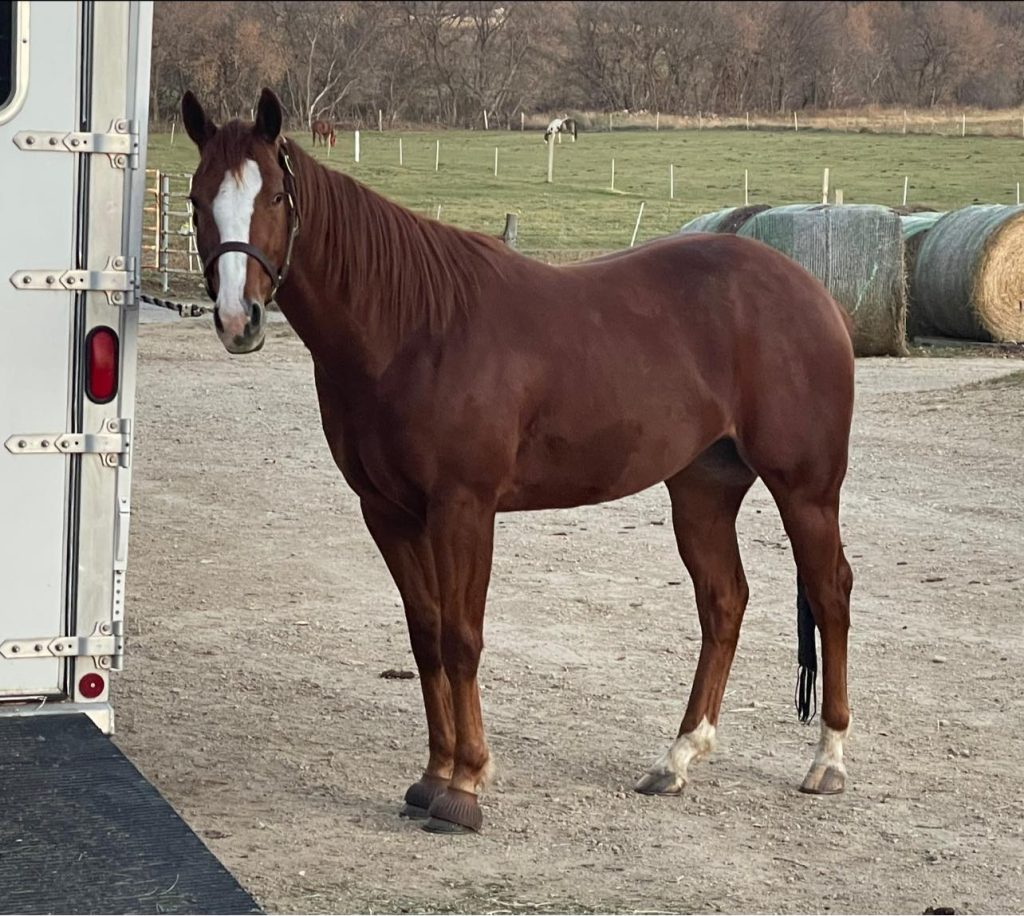 TR Trump That is a 2019 APHA well-minded gelding. He stands 15 hands and should mature around 15.1. He loads, hauls, stalls, and ties like a pro! He has been trail-ridden and overnight camping. He has seen cattle and done some sorting and seems to love it very much, but that doesn't surprise me as this boy loves to have a job and to connect with his rider doing fun things. He is patterned on barrels and ready to complete and season!
The below 3 videos are from his first 3 day weekend and his 3rd, 4th, and 5th runs competing this year as his futurity year. Yes, they are not perfect, but this is pretty good for a 4-year-old just starting his barrel racing career! 😉
SUNDAY, May 7th, 2023:

SATURDAY, May 6th, 2023:

FRIDAY, May 5th, 2023:

Video from April 30th, 2023:

Trump is on the following supplements:
Gut X – to keep his tummy happy; however, I never had any digestive or ulcer issues with him. This is prevention and he might not need it.
Osteomax – we started when he was injected to help him out joint-wise because I read some good reviews about it.
Last winter (2022) he was injected with arthramid and is feeling great!
Tuesday, May 16th, 2023 at Oasis
Friday, May 19th, 2023
Our phone died after the 2nd that's why the video is messed up.
Saturday, May 20th, 2023
Sunday, May 21st, 2023
Friday, May 26th, 2023
Saturday, May 27th, 2023
Sunday, May 28th 2023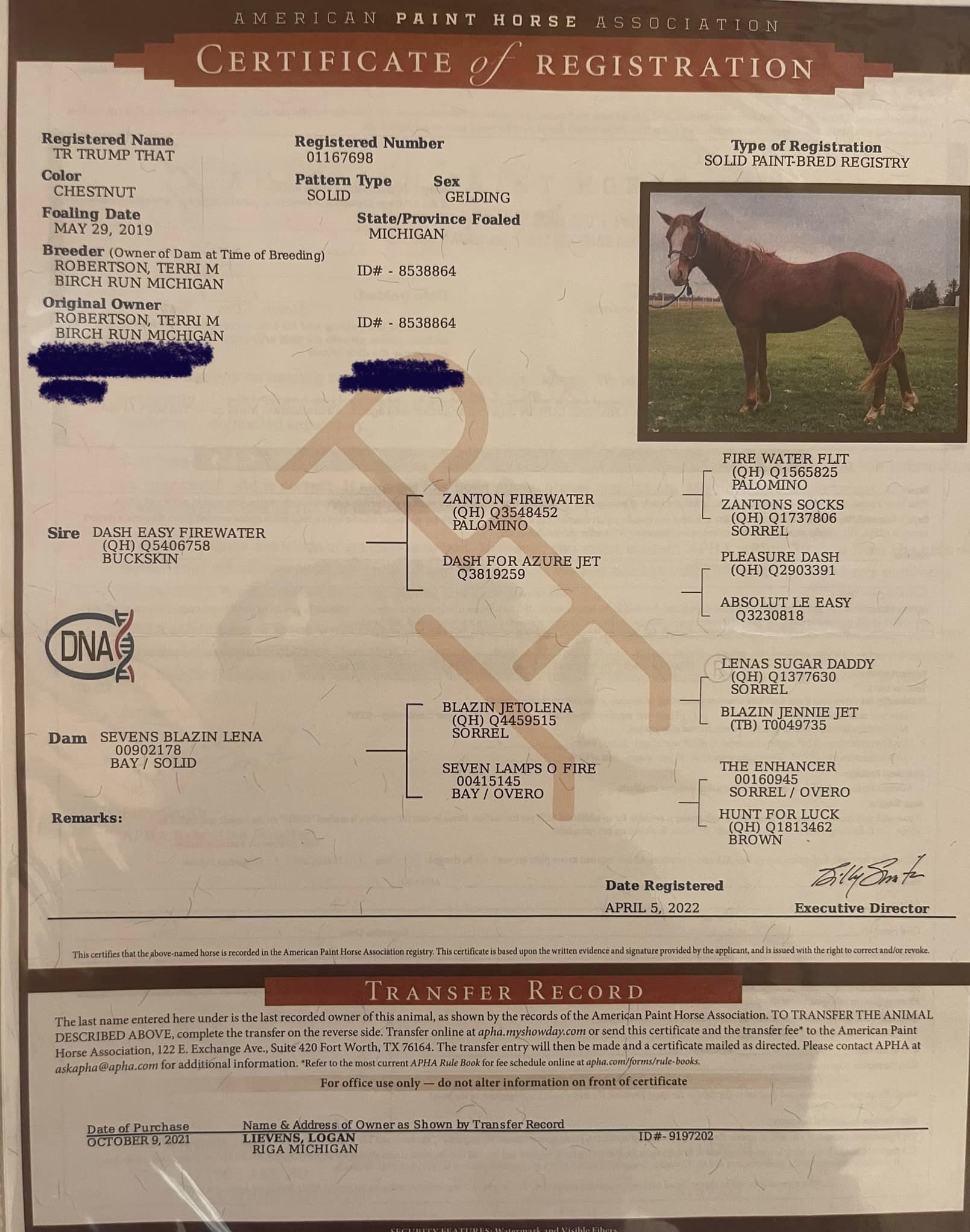 The pictures and videos below are from Sarah Tiry his past owner. She has done an excellent job starting him.